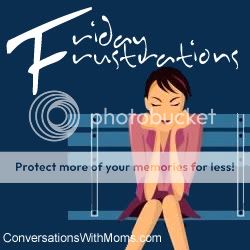 Another week. Another thing to rant about. Thanks to Maria's Friday Frustrations weekly meme, I have a venue for this week's frustration.
I'd been here in Seoul for more than three years already. But I can't speak the language. I can hardly understand the language, too. Don't you think that's just a little pathetic?
I did enroll into a Korean language class when I first came over. I can read Korean characters… like a toddler does. But I never progressed. When I started to have Korean friends, they would gleefully speak to me in English. I obliged for my own convenience. To this day, even people from the supermarket I frequent would want to speak a little English to me. LOL. So, I never had a motivation to really learn the language.
Now that my son's needs are growing, I sense that I am sometimes incapable of doing things because of this lack of Korean language skills. My son's daycare is a little bit expensive compared to regular daycare because it is the only place that has English speaking songsaengnims here in Mapo. My son, when upset, would run to his American teacher because she's the only one he can understand.  I have very limited conversation to the ajumma we always frequent for our fish and aquarium needs. So, I can't complain when she gave us a wrong bottle for our aquarium water and all the fish died except for the two janitor fish. I just had to purchase additional fish, to her delight.
My son's Korean language skills is dependent on me… for now. Hopefully, when he spends more time in the daycare he'll grasp more Korean words. But, as my friends would always point out to me, he'll learn faster if I learn the language for him, too.
A few months ago, I willed myself to learn the language. Nothing happened. LOL. What would it take for me to learn it?