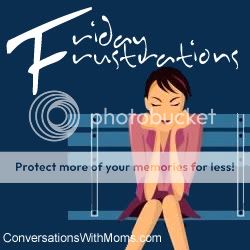 This is maybe the third time I am going to write about the drinking culture here in Korea,  but really, it is a continuing frustration for me as my husband is part of this culture. Thanks to Maria's Conversations with Moms Friday Frustrations, I have another venue for venting out this frustration.
Blaming a country's culture may sound like a lame excuse for those who haven't been or who do not know about Korea's drinking culture.  But since, yeah, my family is exposed to this, I do blame the drinking culture for my husband's frequent late night outs. Even for Koreans, it is not easy to say no especially when it is the boss who says, "let's have a drink".
I would be lucky if hubby goes home early three times a week. Regular weeknights would be, 2 nights of dinner at home, 3 nights of going home smelling of some alcohol. Worst, for me, would be, going home smelling of soju. Arggghhhhh!
Just the other day, a Korean mom ask me if my husband goes home early everyday. I said, no! and  hate it. I especially hate the smell when he comes home. I ask, what about your husband. The same. That night, the husband had a meeting, a drinking meeting. Yes, they do call their eating out and drinking a "meeting".